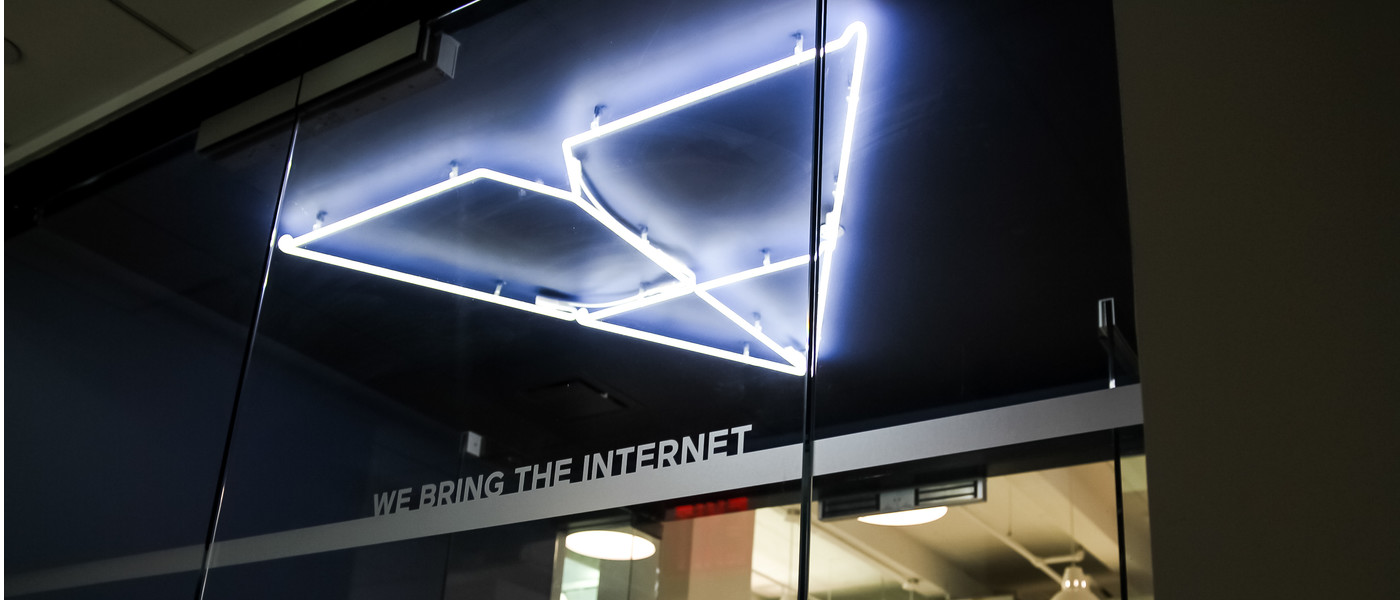 3 Lessons We Learned Moving to a New Office Space
Pilot's New Office Design: A Vision
Providing modern connectivity solutions to businesses means that we spend a lot of time thinking about how to enable and facilitate better work. Access to fast, reliable internet is a good place to start. But the value of internet isn't truly unlocked unless you also create an environment where people can connect—to their individual jobs and daily tasks, to a larger company vision, and to each other— in an office with minimal distractions.
The average person spends a third of their life at work. Therefore, designing a new office space that feels comfortable, inviting, and flexible is a BIG responsibility. It can vastly enrich the employee experience, or it can inhibit workflow and deplete morale. There is also, of course, a nerdy logistical side to this connectivity argument: your physical layout plays a large part in determining the success of your internal network and WiFi.
We discovered it has an impact on a different kind of connectivity as well: employees are heavily influenced by something called place identity. For the people in your office, a strong sense of place identity can help establish ownership or belonging, and can even have a direct impact on productivity, employee engagement, and overall happiness.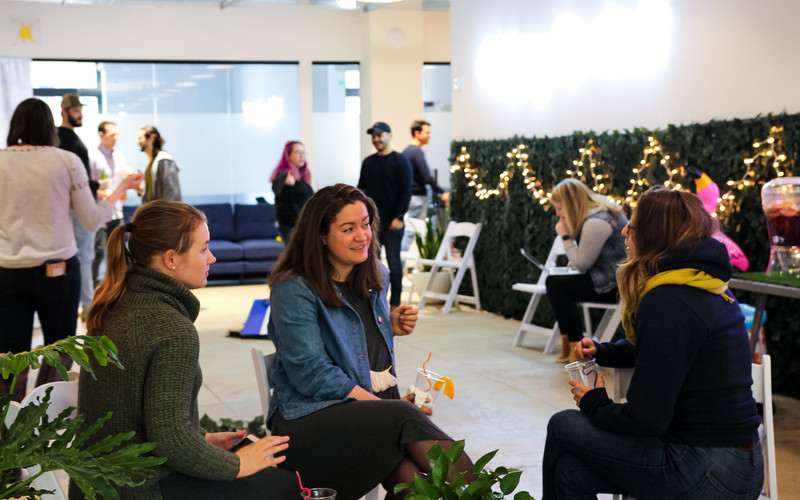 Why the Move, Pilot?
Since Pilot started out four years ago, we've increased our headcount and outgrown two different office spaces, most recently moving into a location that was purpose-built specifically for Pilot. We've come a long way and we wanted this office to foster the kind of creativity and innovation we would need to keep evolving. Tons of companies, particularly startups, run into this conundrum at some point in their development. Fast growth means scaling into new spaces, sometimes before you feel like you're ready. Having the chance to think intentionally about how you want the space to support your team can be thrilling… and a little scary.
We learned a lot firsthand throughout the new office moving process this past year, and we hope our experience can show what works (and what doesn't) in building out a home-away-from-home for your team.
1. Dynamic Use Is Essential
Broadly, we knew we wanted to create a new office space that worked for employees as well as guests, an office that could host meetings and collaborative work while also designating room for individual focus and minimal distractions, an office that could flex from professional productivity zone to an event site with slight modifications.
Dana, Pilot's Manager of Employee Experience, understood that the need for multiple functions made this a complex challenge. How do you design a space that feels comfortable and professional at the same time? Like many things, it was all about striking a healthy balance.
"Employees value diverse work areas," said Dana. "They want to have options when choosing the location of a meeting; we also thought that a kitchen and cafeteria are great places for folks to socialize and host events."
Because we made it a priority to create dynamic spaces that felt comfortable and collaborative, we've been able to grow into the new office. It accommodates everything from monthly All-Hands meals to multi-team work sessions with ease.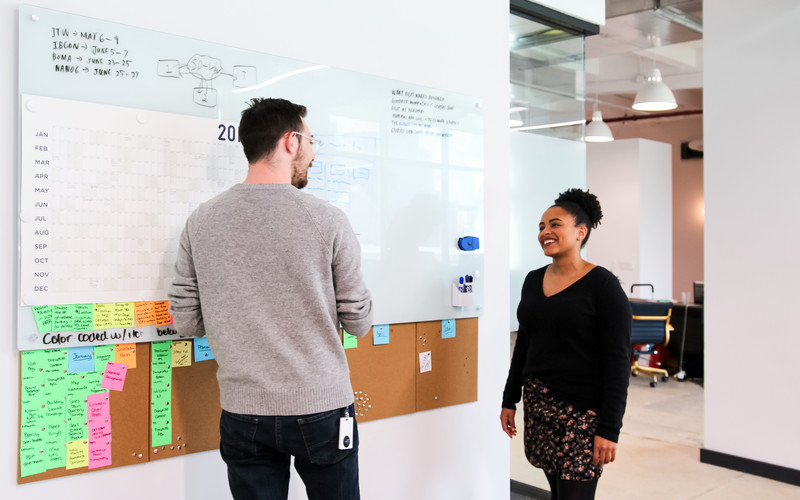 2. Show What You Care About
Positioning your office as a physical extension of your brand adds another dimension to the office design considerations. Dana and the Pilot People Team saw the opportunity to infuse our most integral values into the space.
For Dana, the open office layout represents our emphasis on transparency, collaboration, and cross-department communication. It's just another way to reinforce "space identity" for employees and to help our team feel instantly connected to this office. It's also a way for guests to experience the Pilot brand anytime they visit on-site.
Beyond physical layout, it's the little details that really make Pilot HQ feel like home. One of the more subtle ways that we infuse our core mission into the daily workspaces we share is in our conference rooms, all of which are named after telecom innovators. From the unsung heroes like Ada Lovelace to more well-known figures like Alexander Graham Bell, these rooms are a nod to the thinkers and dreamers who laid the groundwork for the technology that we use every day.
If you're struggling to think of personal touches, try designating areas that speak to the needs of your team. It might not be something you even realize the need for at first. At Pilot, a good number of employees started commuting to work via bicycle. So a few months into our residence in this office, we decided it was time to invest in a community bike rack; this way, we could store bikes in a way that was both convenient for employees and that showed off the sweet rigs our team pedals around on.
Smaller touches, like plants throughout the office, offer a nice contrast of organic life to the overwhelmingly tech-heavy work we do on a daily basis.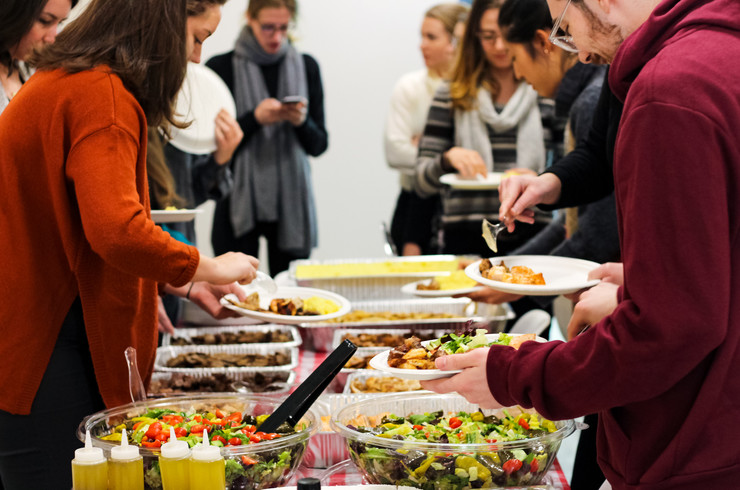 3. Embrace The Mistakes
Our original vision for the new office included community eating areas, diverse work spaces, cozy couches, the perfect balance of quiet areas and meeting rooms, an open office floor plan to encourage collaboration, and standing desks galore! It was to be a paradise of productivity from top to bottom.
Little did we know that our journey to the perfect office would be filled with unplanned detours, curveballs, and challenges that we'd have to adapt to. In some cases, you can't anticipate what the dimensions of your office will support—and you'll have to find solutions that fit the reality of your team, your budget, and your workflow. No matter how haywire things went, Team Pilot banded together and never complained. (Well, maybe a little when the coffee machine conked out; we're only human, after all.) But the experience bonded us together and made us feel like this place was truly our home—we got to see it transform from a pretty raw space into something functional, comfortable, and familiar.
A Connected New Office Space - In More Ways Than One!
How can companies leverage their office design to foster connection between employees and their work space? The process is definitely different for every team, but we hope these insights from our experience will steer you in the right direction. Good luck, and may the coffee machine be ever in your favor!
The future is connected. Make sure your office is ready for it.